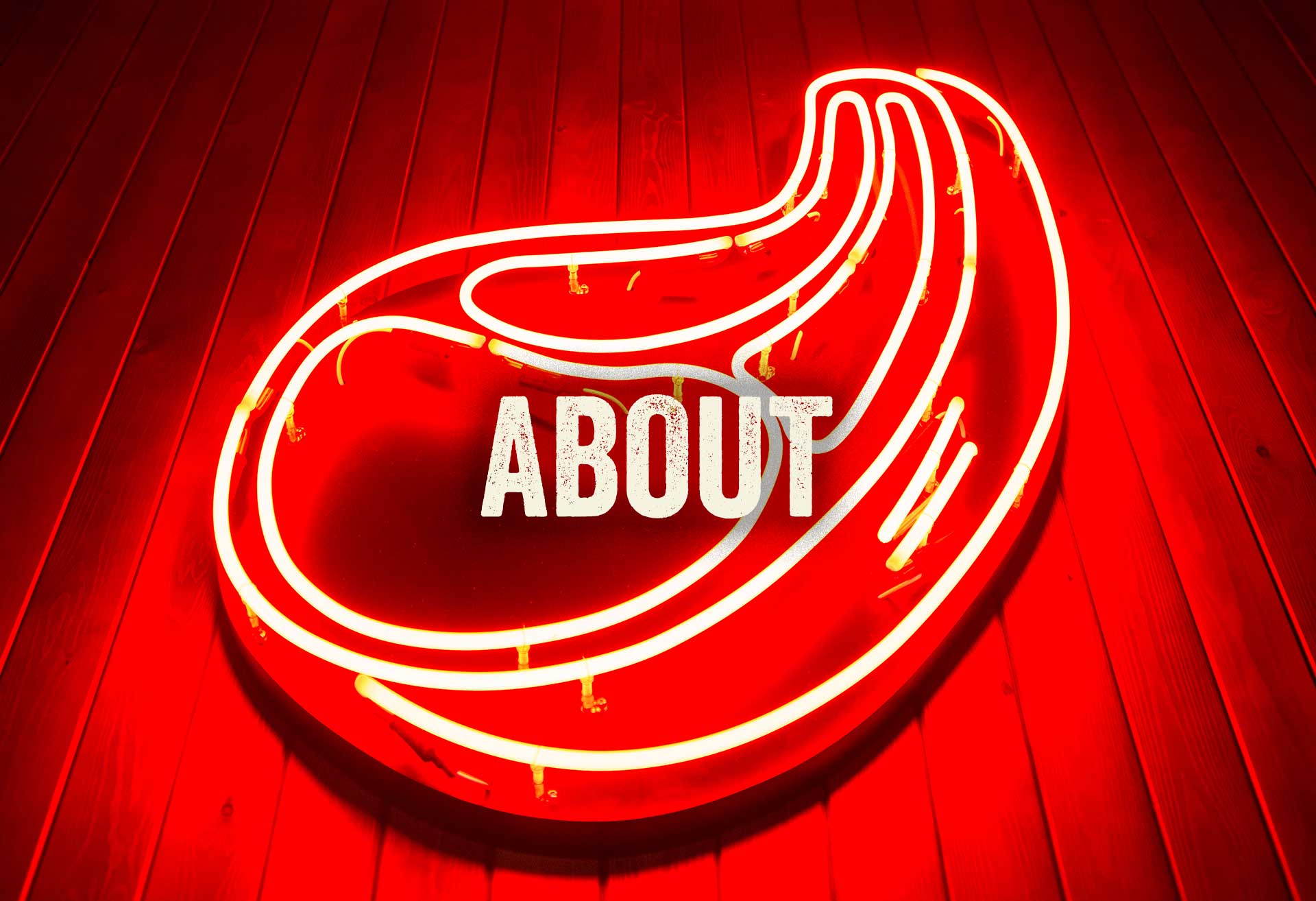 Originating in early 2008 we took the known into the unknown; taking the all so common beef steak, tenderising, marinating with unique flavours and serving in our sizzling Steakout style ...the result?
It went down a treat!
Soon after we became the most recognised casual steak dining restaurant in the UK.
STEAKOUT
Marinated in our secret spicy braai recipe, served on a sizzling platter with fried onions & chosen sauce
PLAIN
A more western style steak, lightly seasoned, served with your chosen sauce
RUMP 200g / 340g
Cut from the back muscle. Succulent, flavourful the chewier option
£17.95 / £23.45
SIRLOIN 200g / 340g
From the centre of the loin. Juicy cut
£19.95 / £26.95
PHILLY CHEESE STEAK 200g / 340g
Inspired from Philly USA, our sliced sirloin with caramelized onions and melted cheese
£20.45 / £27.45
PORTERHOUSE (T-BONE) 340g
On the bone. Large, mouth watering, full-flavoured, cut with both Sirloin and Fillet meats
£26.95
RIB EYE 200g / 340g
From the rib. Juicy, marbled with extra fat makes this especially tender & flavourful
£20.95 / £25.95
FILET MIGNON 200g / 340g
Prime cut. The tenderest, rich, buttery texture & flavour enhanced by our charcoal grilling
£27.45 / £37.45
LAMB
Flavourful cut across the grain to show the traditional lamb texture
£15.95
3. PICK YOUR
COMPLIMENTARY
SAUCE
STEAKOUT HOT & SPICY
MUSHROOM
PEPPER SAUCE
GARLIC
CHILLI TOMATO
ONION GRAVY
CHUNKY CHIPS/SPICY £3.95/ +50P
FRIES/SPICY £3.95/ +50P
CREAMED SPINACH £3.95
SWEET POTATO FRIES £4.95
MAC N CHEESE £4.95
DIRTY FRIES £9.95
NEW POTATOES £3.95
SEASONAL VEG £4.95
RICE/SPICY RICE £2.95/ +50P
MASH £3.95
GARLIC MASH £4.25
CLICK ON A TOWN FOR MAP & CONTACT DETAILS
GALLERY